Portfolio Login
To access my portfolio of newer projects and deliverables, please enter your password below.
Passwords should be included in resumes (bottom left) and/or cover letters. Clicking the link will automatically log you in.
If you don't have a password, you can view my older projects or contact me for access.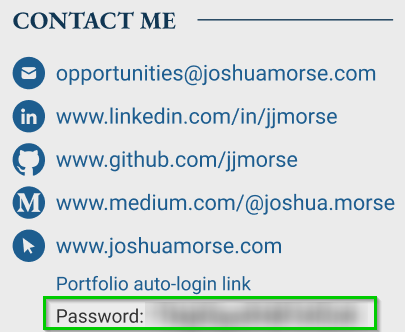 Show password
Your password was incorrect. Please note that some PDF readers do not properly copy characters. If you are copying a password from a PDF, please try typing it in yourself. If the problem continues, please contact me for a new password.